Five Questions to Ask Other Franchisees
Before Joining a Franchise
---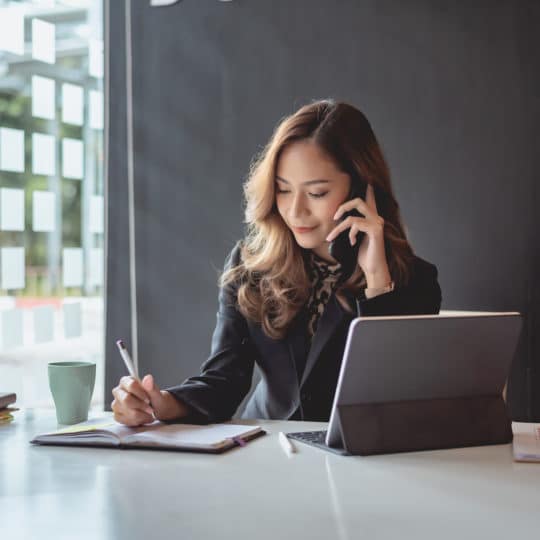 When you're deciding which franchise to join, there are many resources you can use. You can search online, attend a franchise expo, and reach out to individual franchises for more information. You might not have thought of another source to use: other franchisees. Here are questions to ask other franchisees when researching franchise opportunities.
Questions to Ask Other Franchisees
1. If your friend or family member was looking to join a franchise, would you recommend this one? The phrasing of this question is important. Rather than asking from the position of a stranger, have the franchisee consider if they would recommend the opportunity to someone they care about. You might get a more truthful answer.
2. How quickly did you find financial success? You'll want to know realistically when you will reach your goals. One year? Five? 10!?
3. What is the support system like? At JDog Brands, we have a leadership team and strategic advisors who are there to support the franchise owners. What does the other franchisee think of the help they get from their franchisor?
4. What are the non-negotiables? Some franchisors have things they are not willing to be flexible about, sometimes down to the font used to communicate with customers. Ask the other franchisee how much control you will have.
5. What do you wish you knew when you first joined the franchise? This is one of the biggest questions you can ask, especially once you have decided on a franchise. This is how you can learn from other people's mistakes and successes.
Are You a Veteran or Military Family Member?
We find those people who served our country share our same values of Respect, Integrity, and Trust. Our goal is to get the Veteran unemployment rate to below 1%. To do this, we offer our franchising opportunities exclusively for Veterans and their family members through JDog Carpet Cleaning and JDog Junk Removal. If you or someone you know is interested in a franchising opportunity, call us today at 484-324-6444 for more information.