What Is a Franchise Expo?
And Why You Should Go
---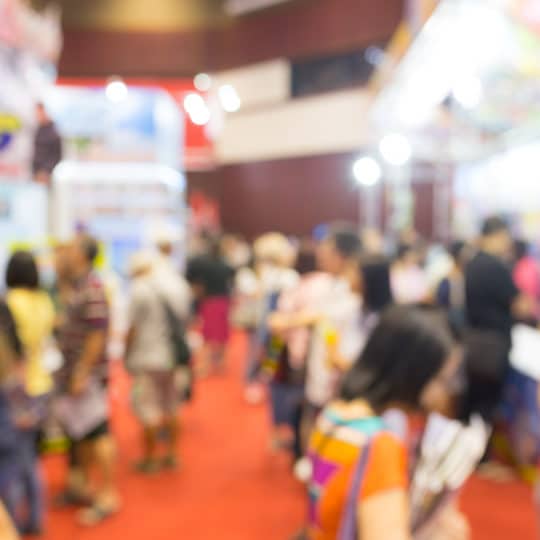 When you start exploring the possibility of joining a franchise, the more information you have, the better. One way you can learn about opportunities is by going to a franchise expo.
What Is a Franchise Expo?
A franchise expo brings together thousands of entrepreneurs in the franchising industry. You'll learn about franchising opportunities, hear about ways to thrive as a franchisee, investment suggestions, and network with other professionals.
Why You Should Go to a Franchise Expo
If you're considering opening a franchise, this is a great way to gather a plethora of information from the experts in a short period of time. Hundreds of franchisors attend to quickly share information with potential franchisees. It can help you narrow down your choices quickly and introduce you to opportunities you may not have considered.
Expect to attend seminars that speak directly about specific topics. Some expos have over 50 talks to choose from so you can go to the ones that best apply to your situation.
You'll also have the opportunity to network with other people in the industry, including talking with finance experts who can give you more information about how to fund your franchise and how to make money once you open.
Visit Franchise Direct to see an extensive list of franchise expos. There's sure to be one in your area soon!
Choose JDog. A Franchising Opportunity for Veterans.
Are you a Veteran or Military family member looking for an opportunity to own your own business? Are you looking to continue your service by serving your community? Do you want a proven system that gets you into business quickly, has low start-up costs and high margins? Owning a JDog franchise may be for you. When you open a JDog Junk Removal or JDog Carpet Cleaning location, you join our family of Veterans and Military family members, who we find share our values of Respect, Integrity, and Trust. Call us today at 484-324-6444 to learn more.