Business Ownership for Military Family Members
Why They Make Great Entrepreneurs
---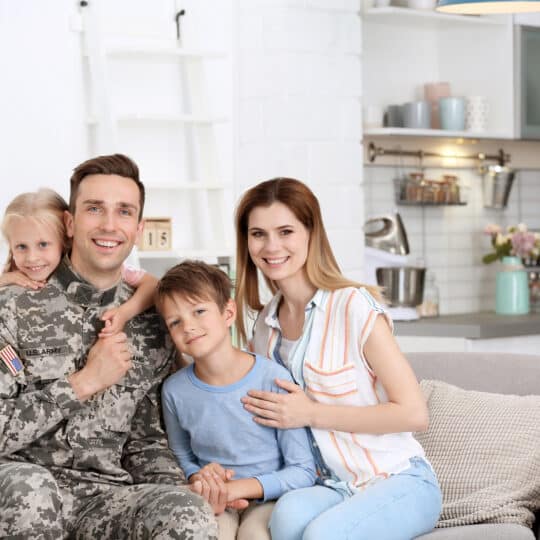 Military family members are the unsung heroes of our nation, as they make personal sacrifices to support Active Duty and Veteran military personnel. Their unique experiences set them up for success as business owners. Read on to learn why.
Why Military Family Members Are Successful Business Owners
Resilience: Military families develop a strong capacity to navigate challenges with composure and determination, a crucial quality for enduring the ups and downs of entrepreneurship.
Adaptability: Frequent relocations in military life cultivate adaptability, enabling quick adjustments to new environments and providing a valuable skill in the ever-changing business landscape.
Teamwork and Communication: Military experiences emphasize teamwork and effective communication, especially when family members can be far away for so long. This equates to collaboration, delegation, and leadership in the business realm.
Loyalty and Commitment: Military families bring a sense of loyalty and commitment, vital for building lasting relationships with customers, employees, and partners.
Time Management: The structured nature of military life translates into effective time management skills, a key asset for entrepreneurs juggling multiple responsibilities.
Attention to Detail: Military training places importance on attention to detail, contributing to meticulous business planning and execution. This training often infiltrates the home and then businesses when family members decide to pursue entrepreneurship.
Inclusivity: Exposure to diverse cultures during a family's military service fosters an inclusive mindset, a significant advantage in today's globalized business landscape.
JDog Brands Offers Franchising Opportunities for Veterans and Their Families
If you are a Veteran or Military family member, we welcome you to join our team dedicated to the values of Respect, Integrity, and Trust—the same values we lived by during our time serving. Request more information about owning a successful business through JDog opportunities today by calling us at 484-324-6444, and learn how you can open up your JDog Junk Removal or JDog Carpet Cleaning and Floor Care business in as little as eight weeks.