Warning: Signs of a Bad Franchise Opportunity
Walk Away If You See These Things
---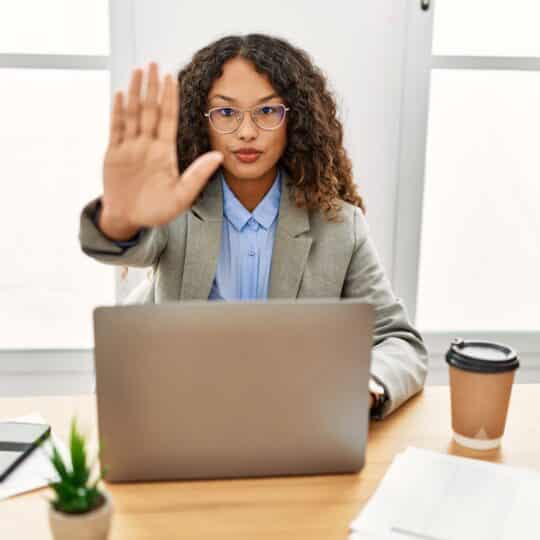 While the world of franchising offers a plethora of opportunities, it is crucial to exercise caution and discernment before diving into any franchise agreement. Recognizing the warning signs of an untrustworthy franchise can save you from potential financial and emotional distress. Read on to learn the signs of a bad franchise opportunity so you can walk away before it's too late.
Warning: Signs of a Bad Franchise Opportunity
Lack of Transparency: Transparency is vital in any business relationship, and franchising is no exception. If a franchisor hesitates to provide detailed information about their financial performance, operational processes, or the support they offer, it is a significant red flag. Reputable franchises are open and forthcoming, readily sharing pertinent information to help potential franchisees make informed decisions.
Unrealistic Promises: Be wary of franchises that make grandiose promises of overnight success, exorbitant profits, or guaranteed customer bases. A trustworthy franchise will provide realistic expectations and emphasize the hard work and dedication required to build a successful business. If the claims seem too good to be true, they likely are.
Franchisee Dissatisfaction: Researching the satisfaction levels of existing franchisees is a valuable step in assessing a franchise's credibility. Engage with current and former franchisees to gather insights about their experiences. If you encounter a significant number of dissatisfied franchisees, complaints about lack of support, or disputes regarding the franchisor's practices, it could indicate a problematic franchise.
Legal Issues: Investigate the franchisor's legal history, including any past or ongoing litigation. Legal disputes, bankruptcies, or regulatory violations are all red flags that should not be ignored.
Inadequate Franchisee Support: A trustworthy franchise will prioritize ongoing support for its franchisees. Lack of proper training programs, limited operational assistance, and inadequate communication channels are warning signs that the franchisor may not prioritize the success of their franchisees.
JDog Offers Franchising Opportunities for Veterans and Military Family Members
You can open your location in as little as eight weeks through JDog Junk Removal and JDog Carpet Cleaning & Floor Care. Call us today at 484-324-6444 to learn more about our opportunities.