Remembering 9/11
---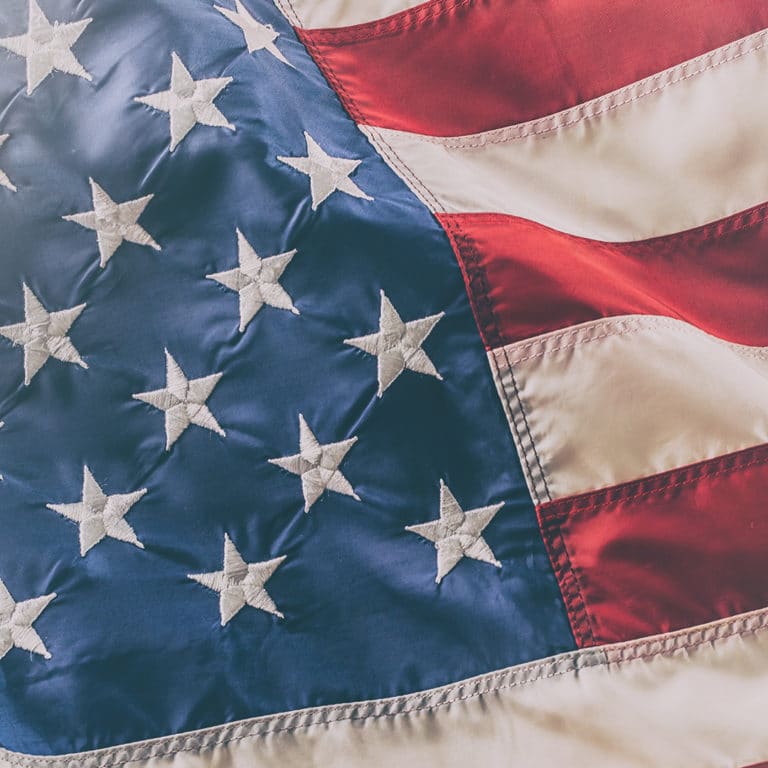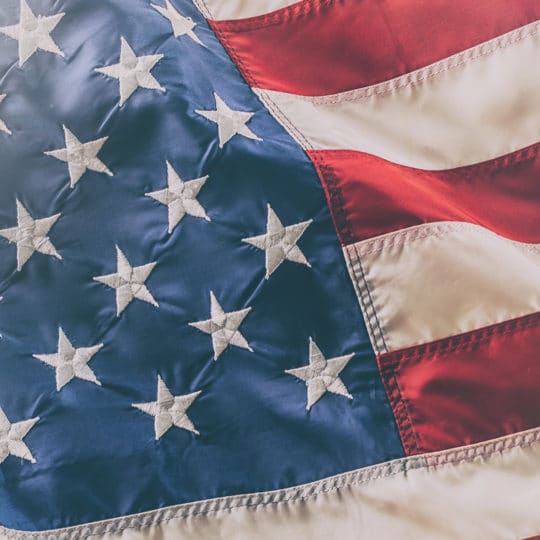 On September 11, 2001, America was forever changed. It has been 20 years since the attacks, but that tragic day will be remembered, always. For those old enough to remember — survivors, responders, witnesses, or anyone who followed the news of the terror attacks — it is a day that forever changed us, our nation, and the world.
We asked JDogs where they were when the towers fell, how it made them feel, and what impact this momentous event had on their lives.
---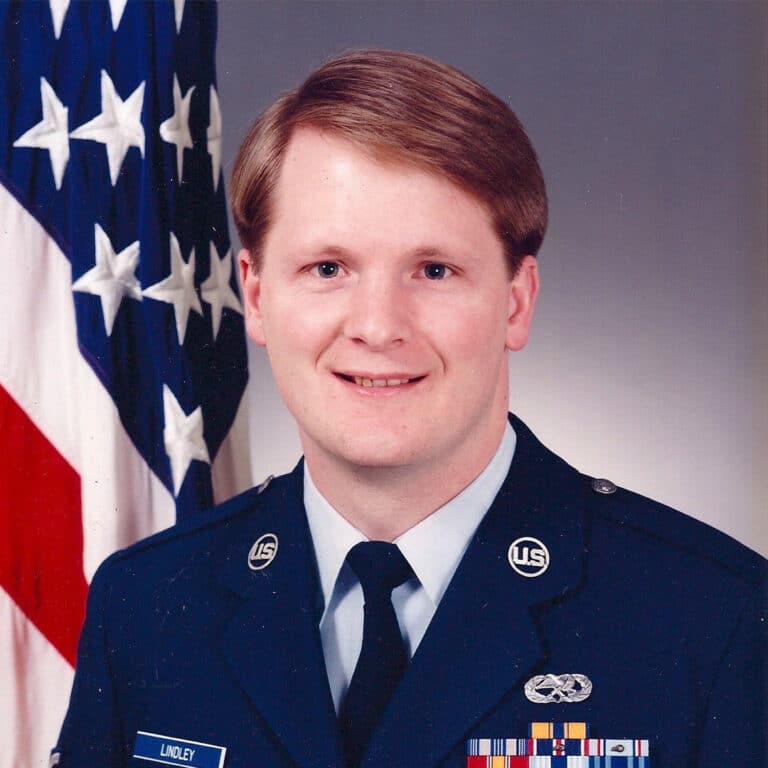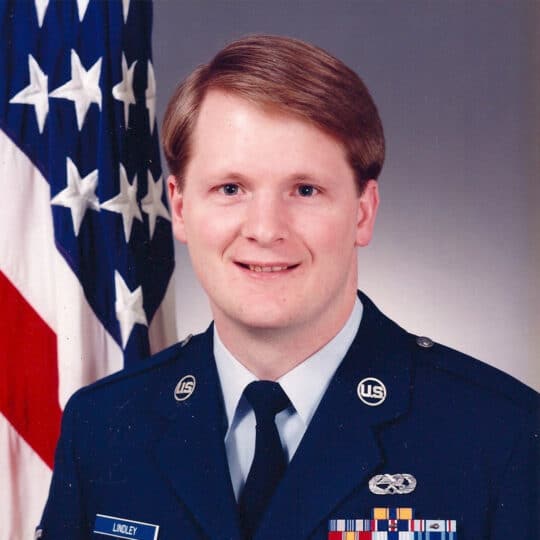 After serving 10 years in the Air Force and working in the private sector I had just been laid off and was sitting at home and was watching live TV as the events unfolded. I felt shocked, sad and angry. Within days after the attack I had contacted a recruiter asking to go back into the Air Force under my old MOS "Aircraft Armament Specialist Specialist" on the A-10 but was rejected due to age. I suffered mentally for years after watching the events of that day unfold and not being able to be a part of the fight for justice but it also ultimately led me to purchasing 3 JDog territories and was reconnected with my brothers/sisters and able to offer employment opportunities to many Veterans as well. I am proud to say that with the exception of my daughter who started with me, JDog RI has always been completely Veteran Owned and Operated.
– Bryan Lindley – Owner/Operator JDog Junk Removal & Hauling RI
---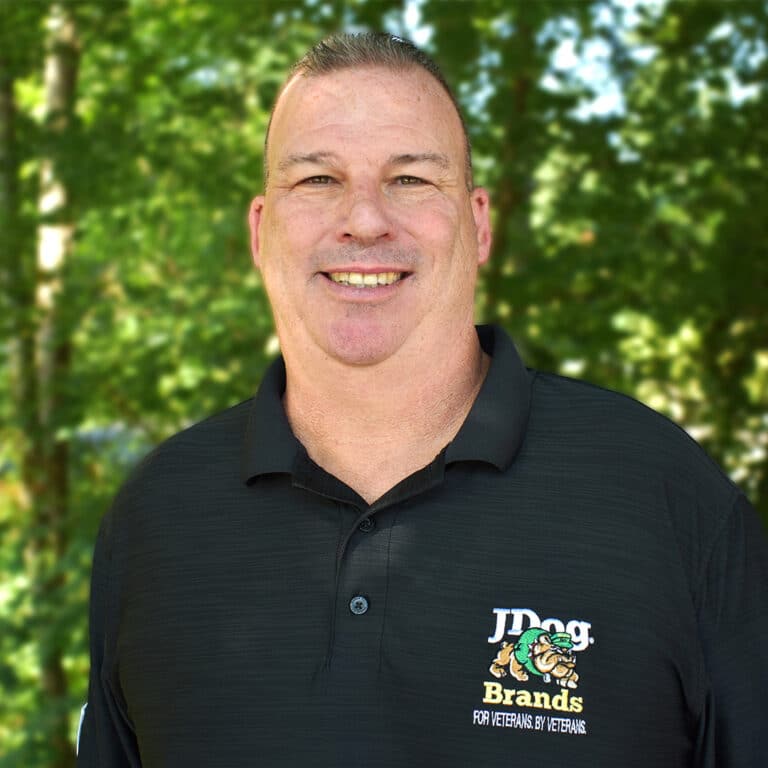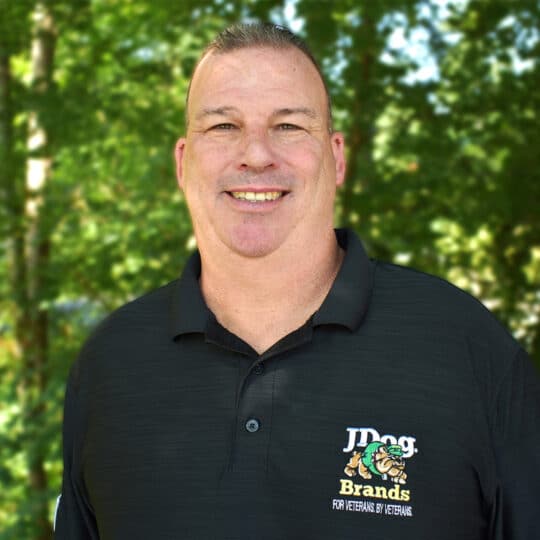 I had taken my car in for repairs, so I was waiting for my car to get fixed up. I was watching TV and everything happened. I remember feeling very angry. I was shocked. It was really sad to see so many lives lost. I felt very helpless. I had been out of the Military for nine years at the time, but I felt like grabbing a weapon and going right back again. That's honestly what I felt like doing. I felt very, very, very sad, actually.
– Jerry Flanagan – Co-Founder/CEO JDog Brands
---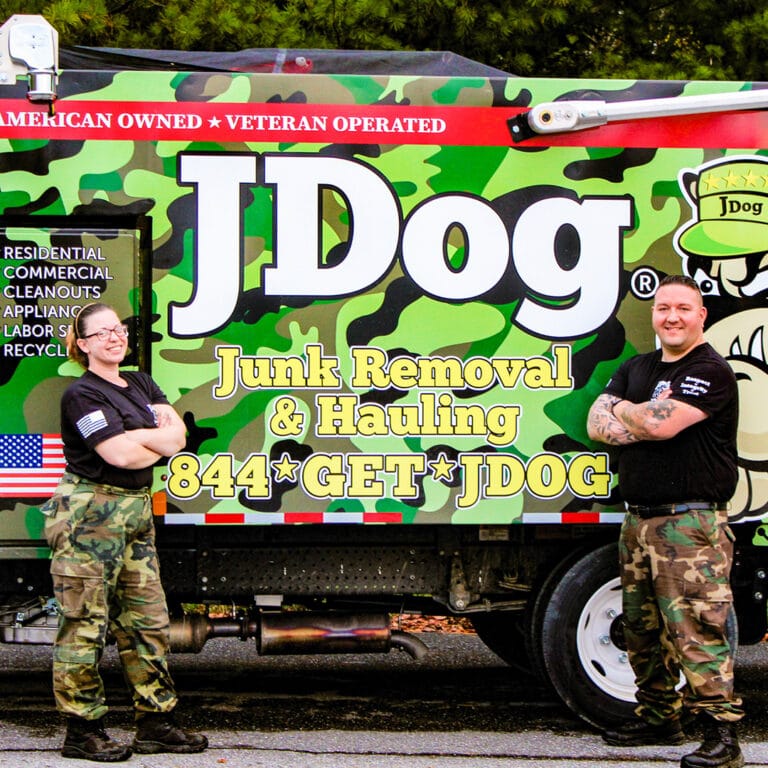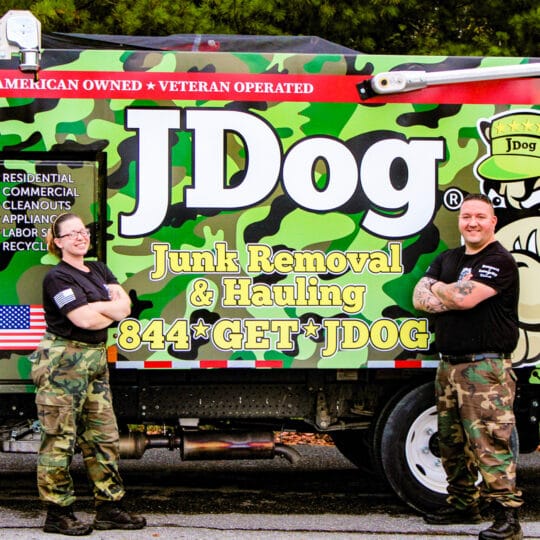 I was in 11th grade French class when the towers first fell. Although I was scared at first, and not sure what was going on, that fear later turned into anger. This started a journey for me, though at the moment I wasn't sure what the journey was. Then in 2007 after a few years of seeing the nonsense continue, I decided to join the Army and make a difference in my life and kids lives.
–Aaron Mowery – Co-owner JDog Junk Removal & Hauling Hagerstown
I was in history class when I found out (actually watching history in the making). I was scared. My uncle was a Boeing engineer. And I saw humvees being delivered around my school during the afternoon. We lived near an army base. Some of the kids lived on that base. This moment made me aware. Aware that our country and our freedom could be gone in a second.
– Amber Mowery – Co-owner JDog Junk Removal & Hauling Hagerstown
---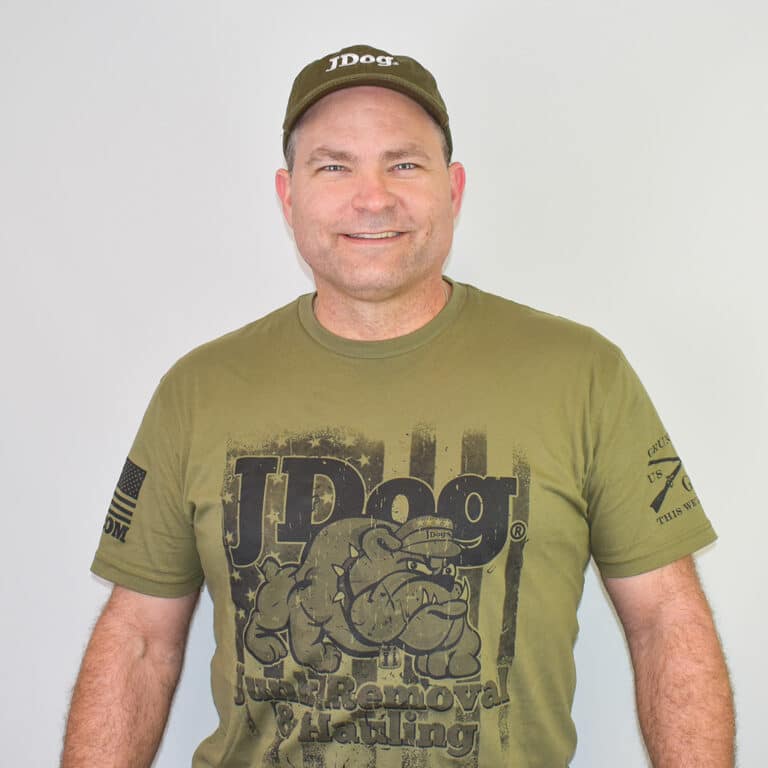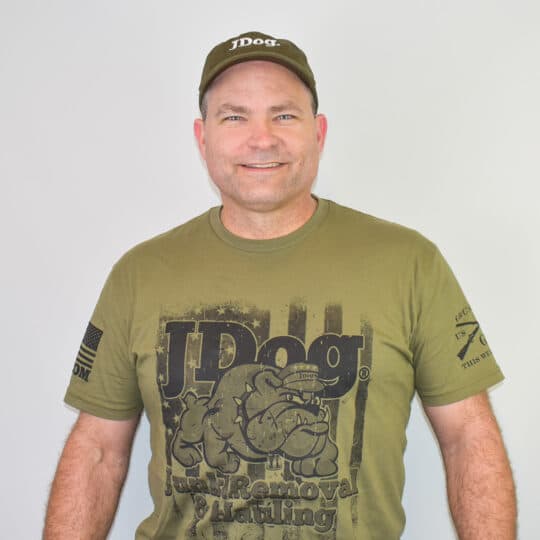 I was on recruiting duty on 9/11. I remember feeling angry that I couldn't do more. I got even more angry when a slew of recruits parents called us in the days following, demanding to let their kids out of their obligations. On a positive note, not one of my actual recruits expressed anything but an intensified desire to serve! Within a week or so, the angry feelings turned into pride as our country came together like no other time in my lifetime. I wish we could find that kind of patriotic sentiment again. God bless America!
– Jim Schirtzinger – Owner JDog Junk Removal & Hauling Delaware, OH