Achieve Your Work-Life Balance Resolution
Tips to Help You Succeed
---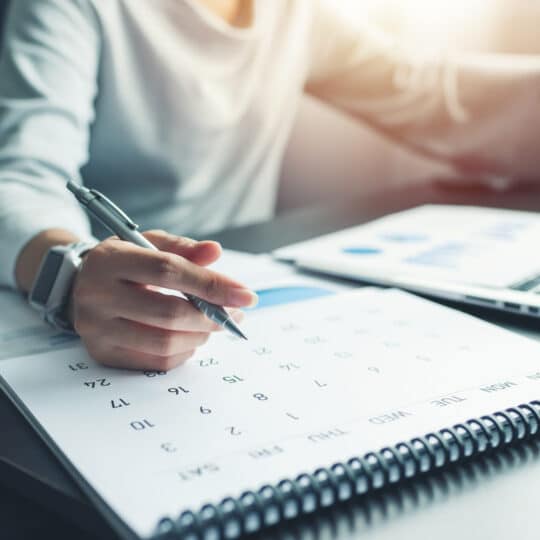 As we're closing out the year, it's time to look ahead to what next year will be like for you. Are you setting the stage for a successful year by looking at your role as a business owner? We find that after the sometimes too-short break of holidays, many entrepreneurs recognize the need to reevaluate their work-life balance. If it's a resolution you are pursuing for the coming year, use these tips to help you succeed.
5 Tips to Maintain Your Work-Life Balance New Year's Resolution
Have a consistent, established schedule. If you have realistic work hours set in stone for your schedule (even if they stretch late into the night), this will serve as an alert it's time to put down work. Plus, it will help you manage the expectations of your loved ones.
Add time to focus on yourself as a person, not a business owner. Whether it's 10 minutes of meditation right after lunch or a 15-minute walk with the dog before heading to work, taking some time for yourself can help keep your sanity in the crazy world of being a business owner.
Put down the work phone at home. Make the time spent with your family quality time. Establish habits like putting your phone down during dinner and leaving it out of the bedroom at night. Put it on Do Not Disturb mode or turn it off completely.
Train employees to take over some of your tasks. Many business owners take pride in handling everything at work. If you have employees, offload some tasks to them as a sign of respect and trust in their capabilities. It's a win-win for both of you.
Choose a franchise to help you meet your work-life balance resolution. Many franchising opportunities provide the support franchisees need to succeed. You don't need to reinvent the wheel if it already works! Use all the resources your franchisor offers. JDog Brands offers a variety of tools to help our Veteran and Military family member franchisees find success. Contact us today for more information about opening a JDog Carpet Cleaning or JDog Junk Removal location.