The JDog Strategic Advisors are a team of accomplished Veterans noted for their leadership and high-achievement in business. These individuals act as brand advocates actively lend support to our goal of reducing Veteran unemployment to under 1%.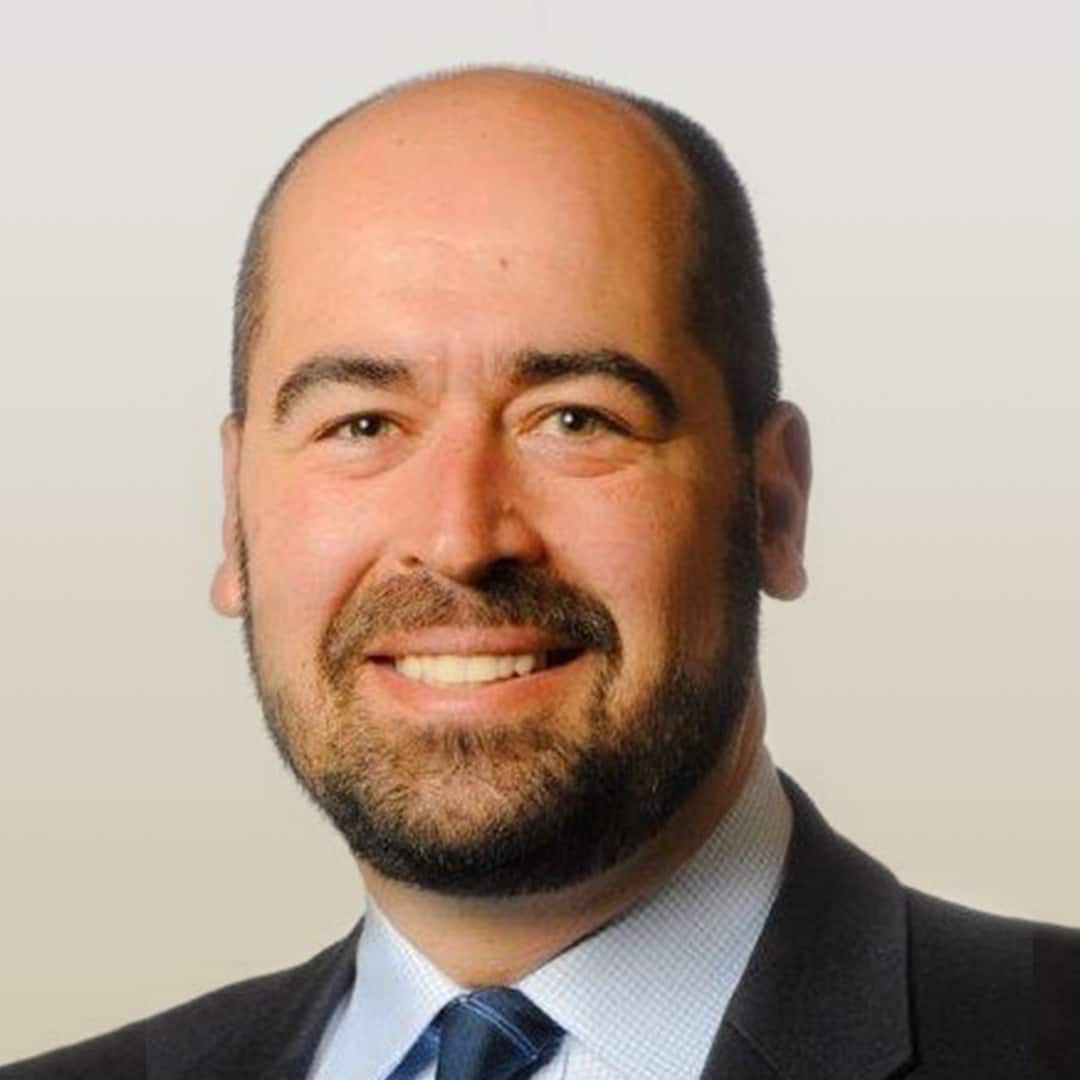 Alex Archawski
Alex Archawski is a Veteran, social entrepreneur, and sales trainer/coach with Sales Evolution (www.salesevolution.com). His mission is to help organizations achieve outstanding sales success. Through his experience of transitioning twice out of the service, he also created a thriving nonprofit, Greater Philadelphia Veterans Network (GPVN) whose mission is to provide empowerment tools for local Veterans seeking employment, leadership skills, and Entrepreneurship success. The organization also provides support services to companies seeking to hire local Veterans. GPVN's motto is "Our Tools, Your Mission". For more information please feel free to visit www.gpvn.org / www.veteransharktank.com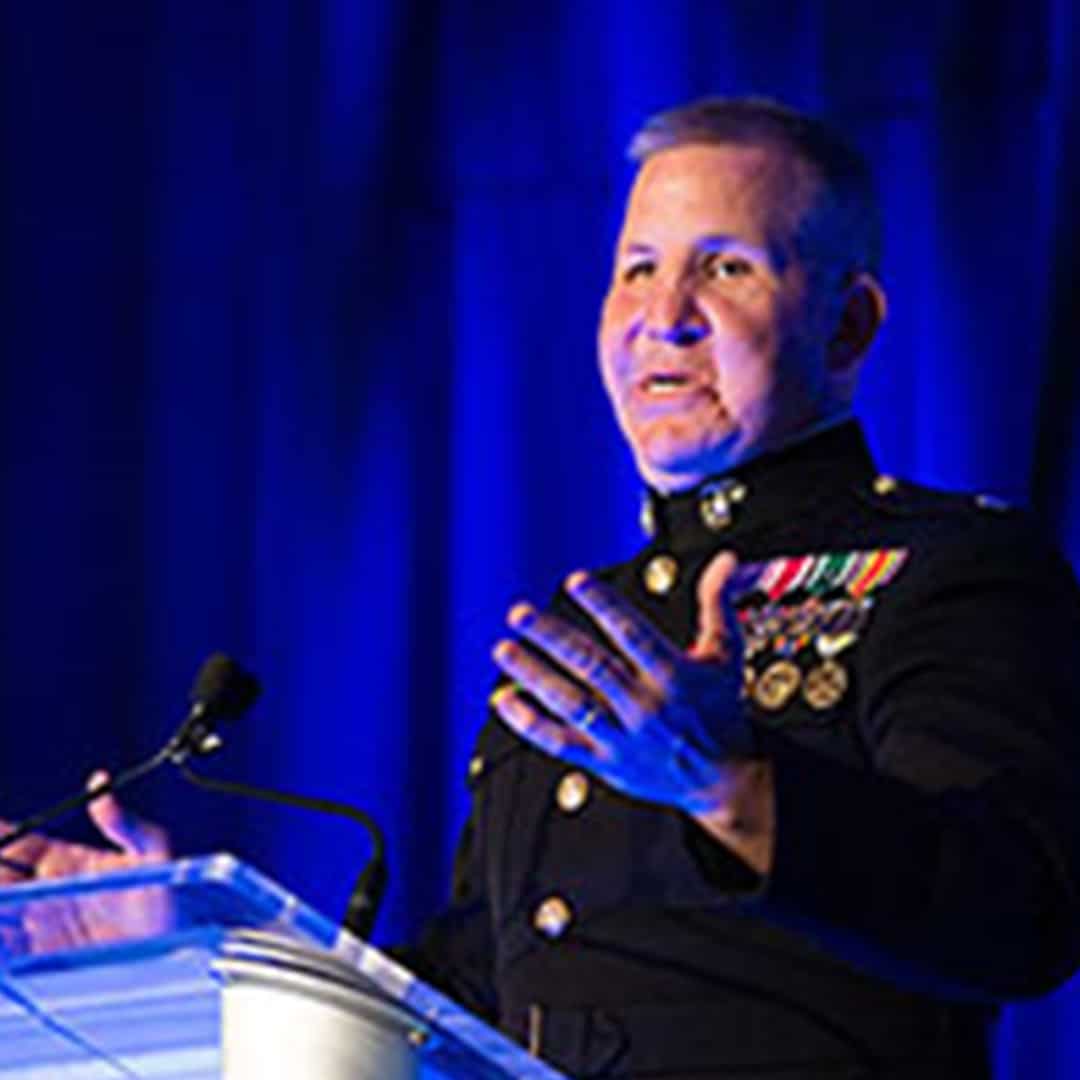 Justin Constantine
Justin Constantine retired from the Marine Corps at the rank of Lieutenant Colonel. He is now an inspirational speaker and Veteran advocate. He speaks at numerous corporate, educational and military institutions about leadership, the upside of change, teamwork and overcoming adversity. Justin is also a Senior Advisor at the US Chamber of Commerce Foundation's Hiring Our Heroes program. And as a consultant with Military.com, Justin assists corporations with all aspects of their Veteran hiring initiatives.
Justin deployed to Iraq in 2006, serving as a Civil Affairs Team Leader while attached to an infantry battalion. While on a routine combat patrol, Justin was shot in the head by a sniper. Although the original prognosis was that he had been killed in action, Justin survived thanks to risks taken by his fellow Marines and a courageous Navy Corpsman. For his service in Iraq, he earned the Purple Heart, Combat Action Ribbon and Navy-Marine Corps Commendation Medal.
After recovering from his injuries in 2007, Justin worked at the U.S. Department of Justice and then as Counsel for the Senate Veterans' Affairs Committee. In 2011 the Secretary of Defense appointed him to a four-year term on the Task Force for Recovering Warriors. Justin also worked for several years with the FBI as an attorney on a counterterrorism team.
He recently completed his first book, My Battlefield, Your Office, which applies military leadership skills to the private sector. His writing on military and leadership issues has been featured in such outlets as CNN, Time, the Washington Post, The Atlantic, Forbes magazine, USA Today, Business Insider, Stars and Stripes and the Huffington Post. Justin is also a co-host of the weekly Internet program, Military Network Radio, and a weekly guest on the Internet radio station All Marine Radio.
Justin graduated from James Madison University in 1992 with a double major in English and Political Science and a minor in German. He joined the Marine Corps while in law school at the University of Denver School of Law, and graduated from there in 1998. Justin was the Honor Graduate of his class at the Marine Corps Command and Staff College in 2009. In 2015, he graduated on the Dean's List from Georgetown University with a Master of Laws degree focusing on National Security.
In 2012 the Virginia Legislature passed a commending resolution highlighting Justin's continued support of Veterans and other wounded warriors. Justin is a Presidential Leadership Scholar, has been named a Champion of Change by the White House, and also was awarded the prestigious inaugural 2014 Lincoln Award recognizing his outstanding achievement and excellence in providing opportunities and support to our nation's Veterans and military families. To learn more about Justin, please go to www.justinconstantine.com. He can also be contacted at justin@justinconstantine.com or 703.850.5647.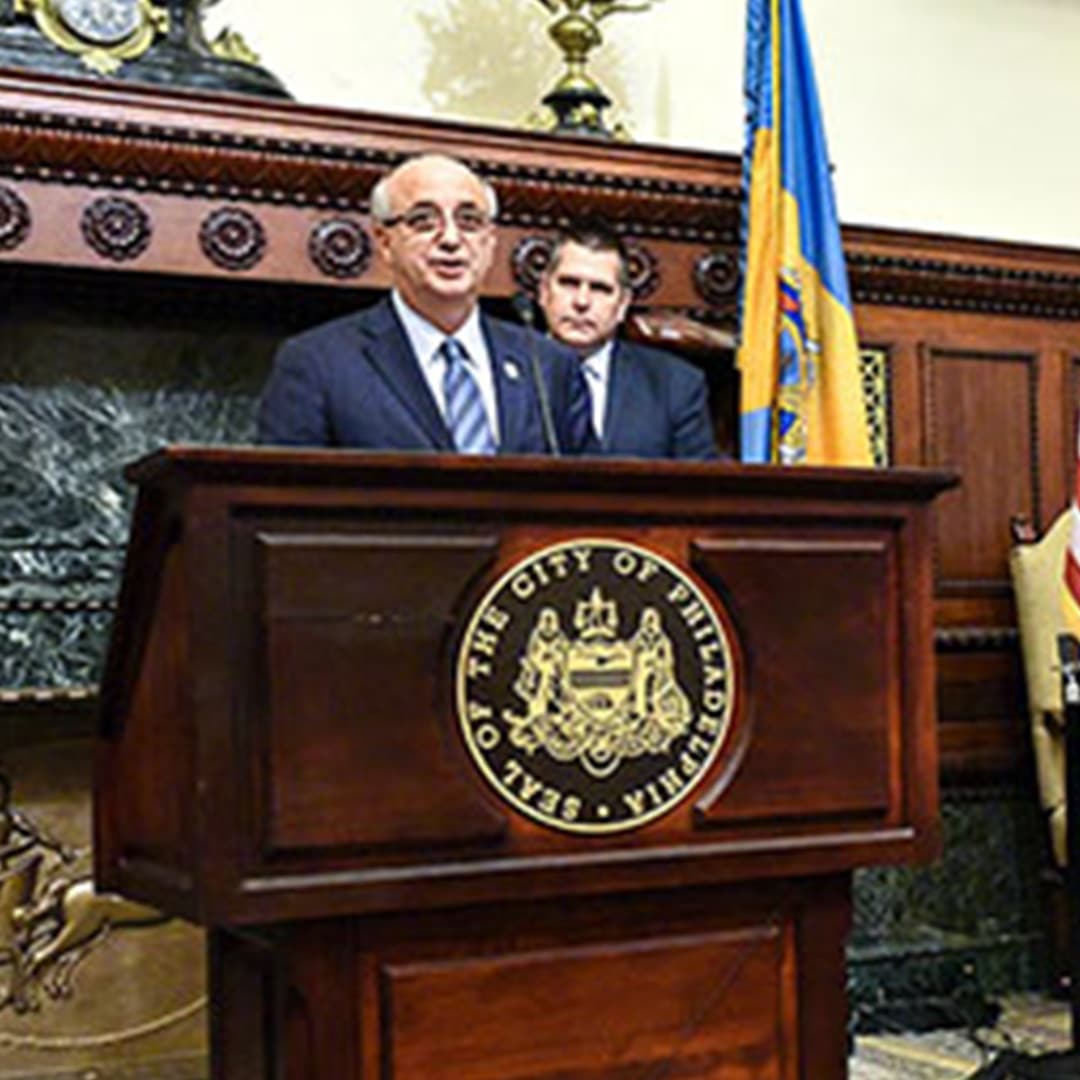 Ralph Galati
Ralph Galati was born and raised in Philadelphia and Delaware County, PA. He is a graduate of St. James High School (Chester, PA) class of 1966; and he received his Bachelor of Science degree from St. Joseph's University (Philadelphia, PA) in 1970 and was commissioned a 2nd Lieutenant in the United States Air Force. As a member of the Air Force ROTC, he was a Distinguished Military Graduate, President of the Arnold Air Society, and recipient of the St. Joseph's University Dean's Award.
Ralph attended USAF Flight Training in 1970, and received his Wings in 1971. He was a Weapon Systems Officer in the F-4 Phantom aircraft, and was assigned to Ubon Royal Thai Air Force Base in Thailand in the fall of 1971. Ralph qualified as a Laser Guided Bomb lead, and was soon elevated to the role of Forward Air Controller. On February 16, 1972 he and his pilot were shot-down over North Vietnam and were immediately captured and taken to Hanoi. He spent the next 14 months as a Prisoner of War. Ralph was repatriated on March 28, 1973.
Ralph served as an Officer in the USAF for eight years – as a Flight Instructor, Curriculum Developer, and at the Pentagon with the Secretary of the Air Force Office of Legislative Liaison. During this time he earned his Master's Degree in Public Administration/Human Resource Management from Golden Gate University in San Francisco, CA. Ralph completed his Active Duty in 1978, and continued to serve in the Air Force Reserve until 1981. Ralph's military awards include:
The Silver Star
The Bronze Star with Valor w/1 Oak Leaf Cluster
The Air Medal w/4 OLC
The Air Force Commendation Medal w/2 OLC
The Purple Heart w/1 OLC
Ralph was hired by IBM in 1979, and retired in 2007 after 28 years of service. He was a Certified Client Executive and Global Account Manager in the Industrial Sector, developing solutions for large, global enterprises. He was the recipient of numerous Leadership and Sales awards. After his retirement from IBM, Ralph was employed by SAP Americas Headquarters in Newtown Square, PA – and worked in their Education and Training business.
Ralph has also served as a University Adjunct Faculty member and Academic Advisor at Widener University, Cabrini College and St. Joseph's University from 1982 to 2012. His focus is the Business Value of Information Technology, Organizational Leadership and Managing Dynamic Change.
Ralph served as the Veterans Liaison for Delaware County, PA from 2011-2013. His role included outreach efforts across the county, as well as ensuring that all Delaware County Veterans and their families receive the benefits to which they are entitled.
Ralph is presently the Director of Veterans Services at St. Joseph's University. His office is responsible for: Developing and implementing Entrepreneurship Programs for Veterans, with a specific focus on disabled Veterans; coordinating campus-wide programs for Veterans and dependents; and Designing Career Development initiatives for Veterans.
Ralph has been married to Rosemary for 45 years. They have two grown children – one with a Master's Degree in Journalism, and the other is a Medical Doctor. Ralph and Rosemary live in Wallingford, PA. He can be reached at 610.999.4609 and rgalati@jdog.com.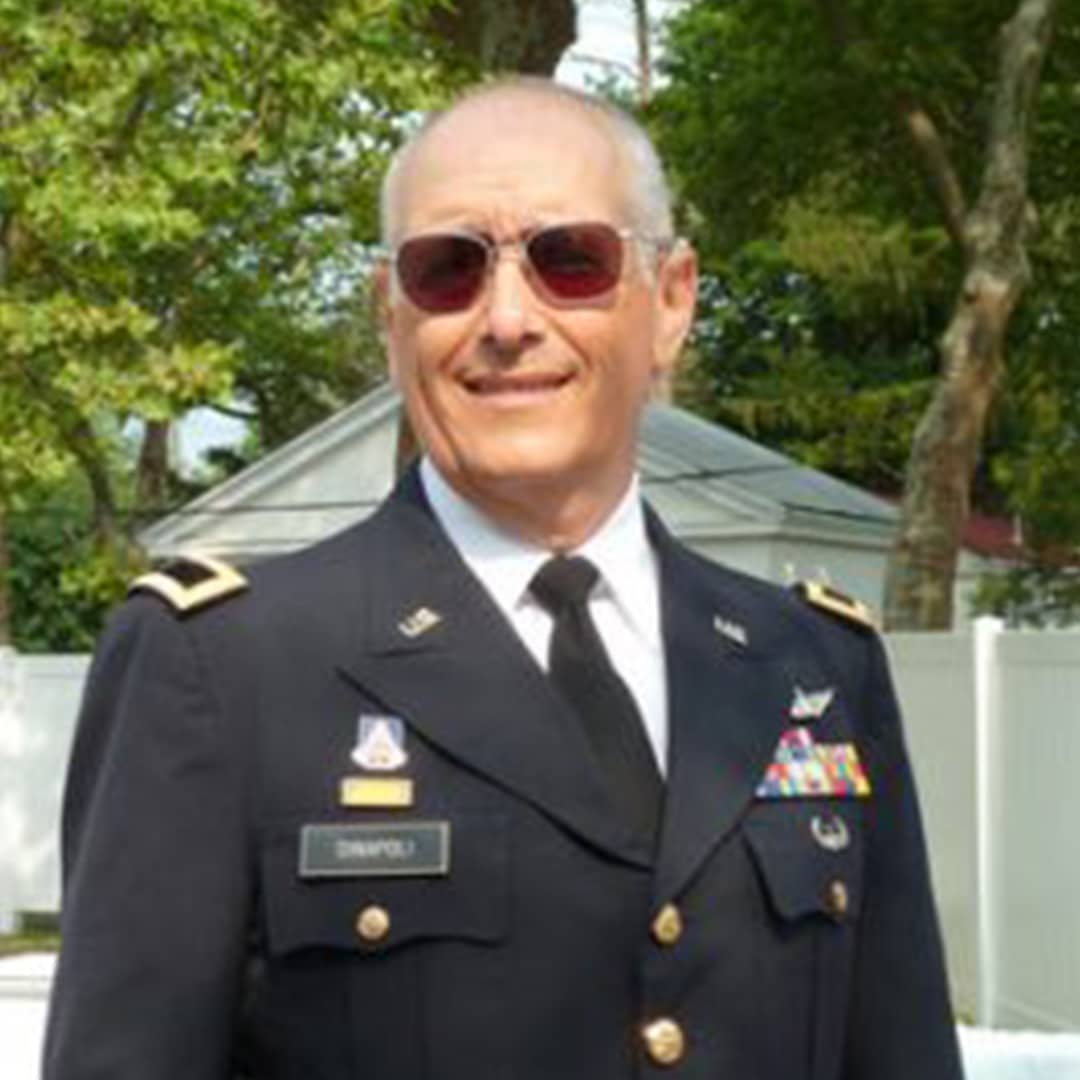 John DiNapoli
John DiNapoli has over 30 years of leadership experience that spans both the military and civilian sectors. Throughout his career, he has commanded units of various sizes including companies, battalions, and brigades. John retired in 2016 as a Brigadier General (BG) in the NJ Army National Guard. His civilian experience is centered on healthcare, with 25 years in positions of increased responsibility to include Sales Representative, Manager, Account Director and Vice President for Pharmaceutical and Medical Supply companies. These companies include: GlaxoSmithKline (GSK), Marion Merrill Dow, SmithKline Beecham, MEDecision, Blistech and Medical Action Industries. John is also an Adjunct Professor at Rutgers University in New Jersey. John has developed his skills as a leader through formal training as well as real-world experience. He holds a Masters of Business Administration from Rutgers University, a Masters in Strategic Studies from The US Army War College, and a BA in Mathematics and Philosophy from Gettysburg College.
He has completed and delivered multiple Values-Based Leadership courses throughout his military career. Brigadier General DiNapoli offers a unique blend of direct leadership experience from both the military and healthcare sectors with the added benefit of classic training. His background has enabled him to teach, coach and mentor executives at various levels in diverse environments. As a helicopter pilot, John recognizes the importance of teamwork and strategic leadership to ensure that the mission is accomplished safely and effectively. As importantly, he has observed the results of poor leadership which can negatively impact an organization by affecting morale, destroying unit cohesion and ultimately compromising success. Within the healthcare industry, John has been able to apply his leadership expertise to develop the talents of subordinates, peers and even many of his superiors, helping companies reach new heights.
John's multi-dimensional experience as a leader differentiates him from individuals who may seem to understand leadership from a distance, but are limited by a one-dimensional perspective. As a result, John is effective in developing programs that specifically enhance the leadership abilities of individuals and help them realize their full potential. For more information please feel free to contact John at jdinapoli@jdog.com.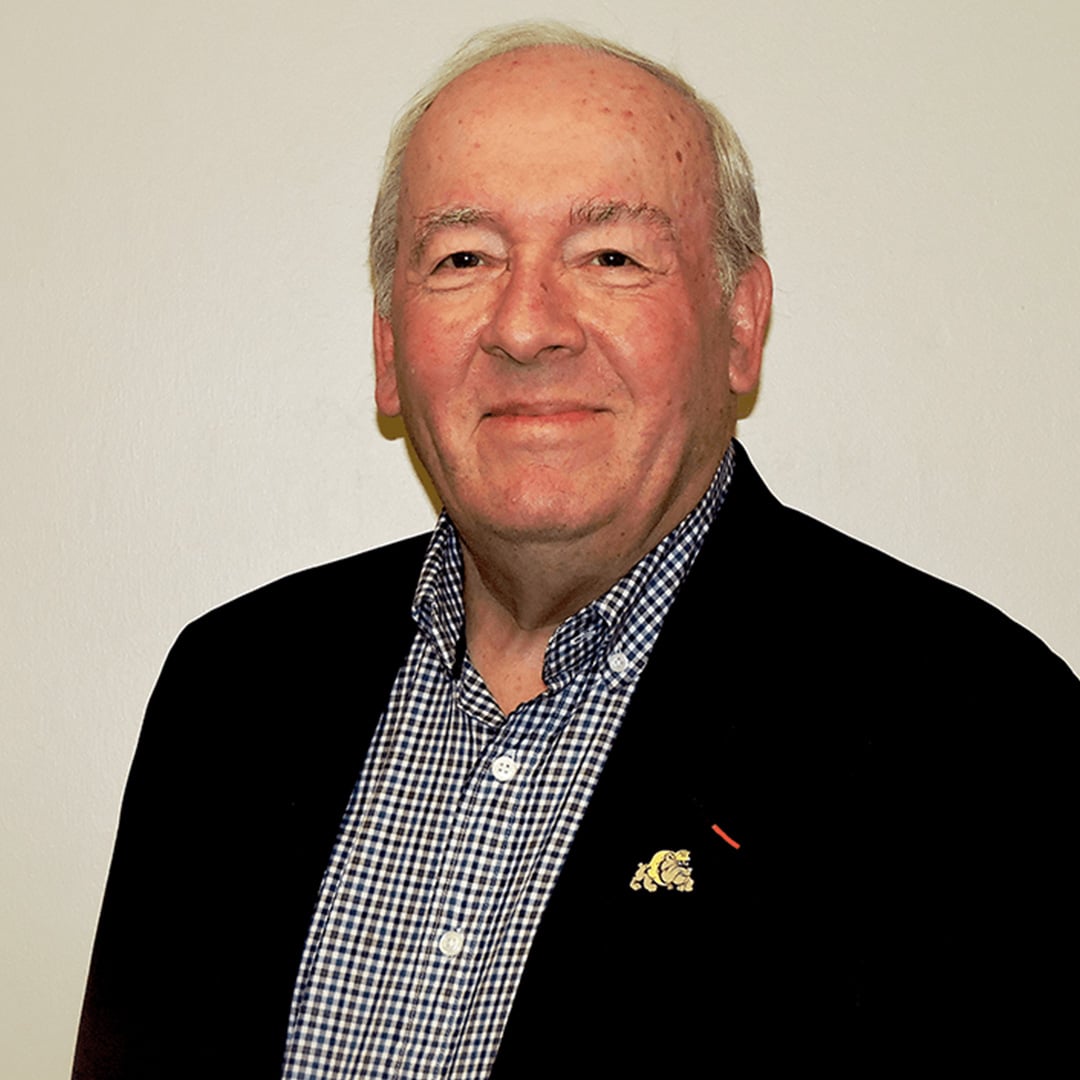 Forrest Pragoff
Forrest Pragoff is a member of the JDog Joint Chiefs Advisory Board. He served in the Delaware National Guard and is a member of the Society of Cincinnati, America's first military Veteran's organization, founded by the victorious American and French officers at the conclusion of the American War of Independence. George Washington was the Society's first President General and Forrest served as the Society's President General from 2007 through 2010. In recognition of his successful initiatives to integrate the French members more fully onto the leadership and activities of the Society, Forrest was decorated by the French government with the award of Chevalier de La Legion d'Honneur. Forrest spent nearly 30 years in the investment management industry, where his teams achieved more than $1 billion in sales volume. He received a Bachelor of Arts degree from Princeton University.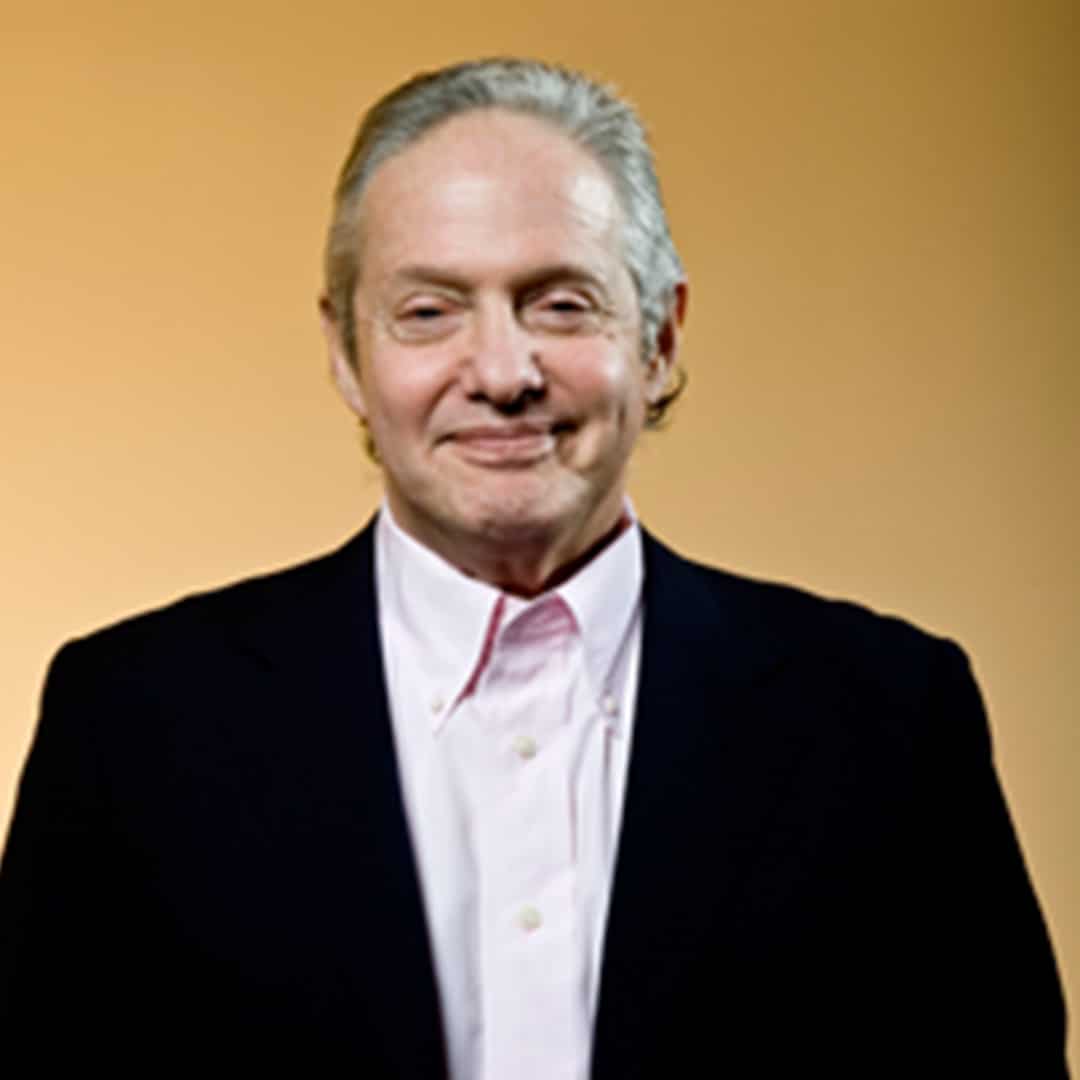 Larry Liss
Larry Liss is a member of the JDog Joint Chiefs Board of Advisors. Larry is highly decorated Vietnam War Veteran and completed his Army service as a Captain 1970 after serving seven years. He received his wings as a Helicopter Pilot in September of 1966 and served as a combat helicopter pilot from September 1966 until February 1968. He flew a total of 650 combat missions. Some of his awards are: 25 Air Medals, one for Valor, the Bronze Star, 3 Purple Hearts, the Valorous Unit Commendation for Extraordinary Heroism, the Meritorious Unit Commendation and the Distinguished Flying Cross for Valor. He was also awarded the Vietnamese Cross of Gallantry twice. During his flying career he amassed a total of 4,500 hours of flight time. Larry is the primary focus of the BBC special "Helicopter Warfare/Vietnam Firefight" who lead the "Cau Song Be Rescue Mission." Larry has also had an accomplished business career, having built and sold several large-scale businesses. He has also served as an Executive Coaching Consultant providing services to 16,000 senior corporate executives and managers of Fortune 1000 companies. In 2011, Larry was voted in as a member of the Distinguished Flying Cross Society, Board of Directors and was voted in for a second three year period in January of 2014. He is a graduate of the Pennsylvania Military College, now Widener University (BA English Literature).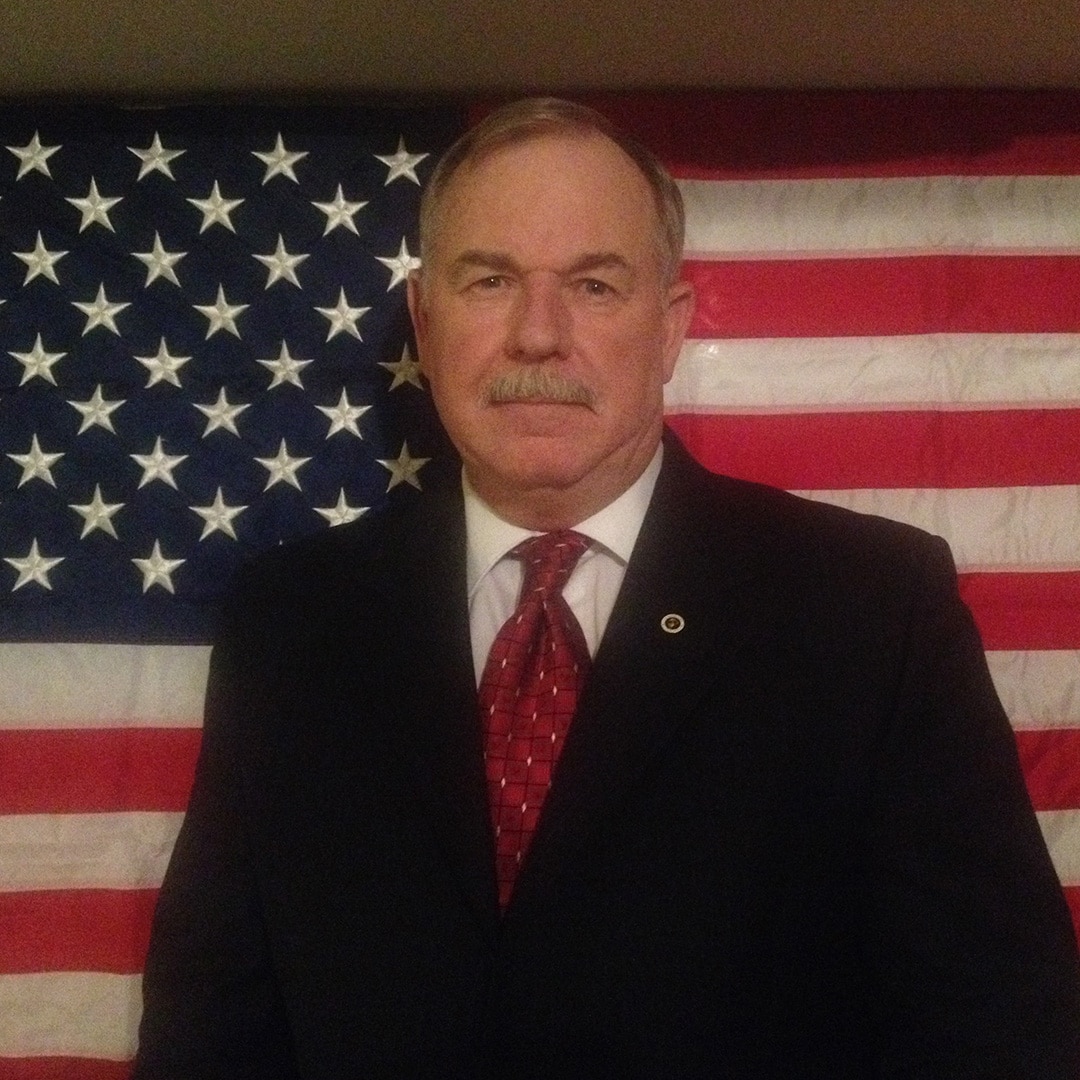 Alan (AL) Gourlay
Alan (AL) Gourlay served in the Marine Corps for 30 years and retired as a Sergeant Major in 2005. He served in 3 Infantry Battalions holding the billets of Rifleman through First Sergeant. Special Duty Assignments included; Inspector-Instructor Duty, Drill Instructor Duty, Marine Corps Recruit Depot San Diego, and Marine Officer Instructor Duty, University of Florida. Once selected to First Sergeant, he also served with 2nd Intelligence Company and II Marine Expeditionary Force/Marine Forces Atlantic Headquarters Company. As a Sergeant Major, he served with Marine Air Control Squadron 4, Marine Medium Helicopter Squadron 262, Headquarters U. S. Marine Corps as the Sergeant Major of the Performance Evaluation Branch then transferred to Camp Lejeune where he served as the Sergeant Major of the 4th Marine Expeditionary Brigade – Anti Terrorism where he retired. Since departing the Marine Corps, he has worked as a support contractor with Marine Corps Systems Command. He has supported numerous programs to include the Joint Biological Tactical Detection System, Mine Resistant Ambush Protected Vehicle, Global Combat Support System-Marine Corps, and the Distributed Common Ground Surface/System-Marine Corps in the areas of training and logistics.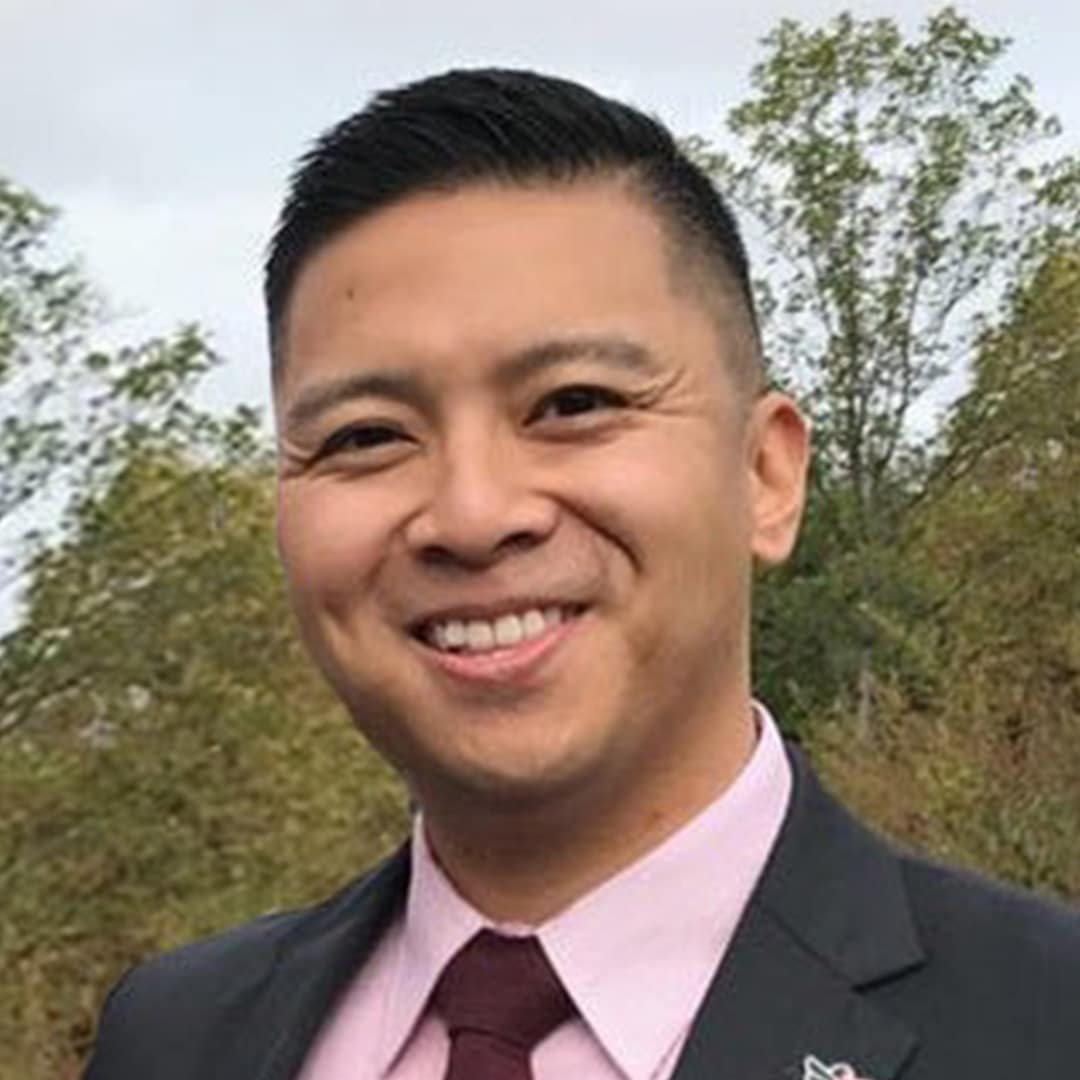 Carlo Aragoncillo
Carlo Aragoncillo was born in Yokota, Japan – his father's first United States Marine Corps duty station. At the age of three, his family relocated to Philadelphia where they lived on the Philadelphia Naval Shipyard for several years. Carlo's family later moved to Deptford, NJ where he graduated from Deptford Township High School. He went on to earn a Bachelor of Arts degree in Forensic Psychology from Fairleigh Dickinson University in 2007 and a Master of Arts degree in Criminal Justice from Rutgers University-Camden in 2010.
Carlo joined the United States Army in October 2011, and attended Basic Combat Training at Fort Jackson, SC and Officer Candidate School (OCS) at Fort Benning, GA. Upon commissioning from OCS in 2012, Carlo commissioned as a Signal Corps Officer. During his career, Carlo served as a Battalion Information Technology Manager, Platoon Leader, and Direct Signal Support Team Officer in Charge (DSST OIC). He assisted the New Jersey National Guard 1st Battalion, 114th Infantry (1-114th IN) during state active deployment in response to Hurricane Sandy in 2012. Most recently, he deployed to the Middle East in support of Operation Spartan Shield (OSS) and Operation Inherent Resolve (OIR) from 2016 to 2017.
Carlo has been assigned to the following units: 439th Multifunction Medical Battalion at Joint Base McGuire-DixLakehurst and Bravo Company, 392nd Expeditionary Signal Battalion at Tobyhanna Army Depot. While deployed overseas, he served as the DSST OIC at Al Asad Air Base, Iraq in support of Task Force Al Asad (TFAA) and Combined Joint Task Force-Operation Inherent Resolve (CJTF-OIR).
Carlo continues to serve as a Captain in the U.S. Army Reserves and was recently appointed as the Company Commander for Bravo Company, 392nd Expeditionary Signal Battalion. Among his awards and decorations, Carlo has earned the Meritorious Service Medal, Inherent Resolve Campaign Medal (with one campaign star), and the Global War on Terrorism Expeditionary Medal.
Prior to being selected as the Director of Philadelphia's Veterans Advisory Commission, Carlo worked as a project manager specializing in IT Infrastructure and disaster response. Carlo and his wife, Shelley, live in South Philadelphia.
---