Chef Andre Rush
---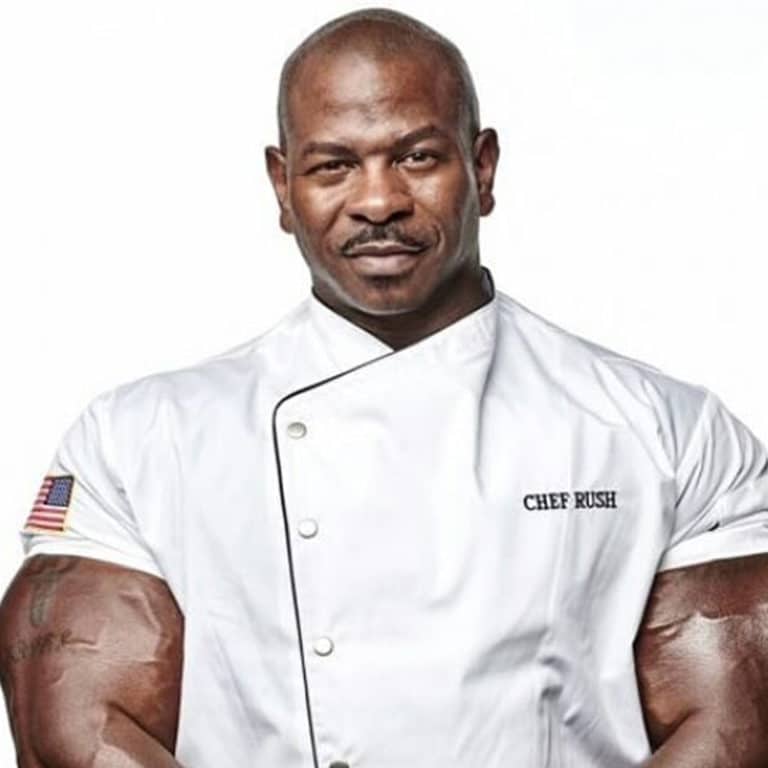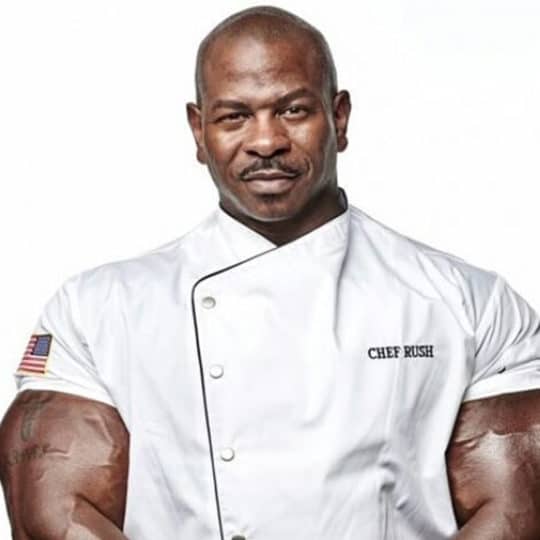 Chef Andre Rush is a retired combat Veteran and known as one of the top chefs in the United States Military, serving for 23 years in the Army with multiple stints as a specialty contract chef at the White House and Blair House for the last three administrations. He has received worldwide recognition for his advocacy for military service and suicide prevention, in which he does 2,222 push-ups a day to raise awareness for mental health and living a healthy lifestyle.
Chef Rush serves as an ambassador for Arnold Schwarzenegger's After School All Stars program, speaking to thousands of kids from around the world on bullying and helping to instill the "You Can Do and Be Anything" philosophy. He often acts as an ambassador for the Military on mental health and fitness, as well as advocating for many organizations supporting service members including the USO, VFW, Boulder Crest and Fisher House. Chef Rush was a key supporter of USO's flex4forces campaign featured on Good Morning America, and he actively participates in public speaking forums on topics such as PTSD, mental health and wellness.
Master Sergeant Rush has represented the Army in TAIR missions resulting in over 100 new soldiers joining the forces. He was also a member of the United States Army Culinary Arts Team (USACATS) where he competed in dozens of competitions resulting in more than 150 medals and trophies. He is often regarded as the Army's strongest chef by lifting over 700lbs, as well as being a certified master ice carver.
Alongside his partners in Geaux Culinary, he has one of the only Veteran-owned restaurants in the Military with plans to provide more than 100 Veteran owned establishments on military grounds. Chef Rush has two TV shows as well as an upcoming book; however, his focus continues to be supporting veterans in the workforce as business entrepreneurs or owners.
MSG Rush was deployed in support of Operation Iraq Freedom, Afghanistan, as well as Operation enduring Freedom. He has held various leadership positions and received multiple medals including the Legion of Merit, 2 Bronze Star, MSM three leaf, JSCM two leaf and ARCOM two leaf among others.